Are you looking to make home improvements? Do you have major expenses that you need to attend to? You might consider taking out a home equity loan. Not quite sure what that is? EZ Money is here to explain.
What is a Home Equity Loan?
A home equity loan (sometimes called a second mortgage) is a type of consumer debt that lets you borrow money against the equity of your home. The terms of the loan can be set over 10 or 20 year periods. Lenders will pay out a lump sum--a loan amount based on the difference between your home's current market value and your mortgage balance due. Most home equity loans must be less than 85% of your home's value and have a slightly higher interest rate than your mortgage.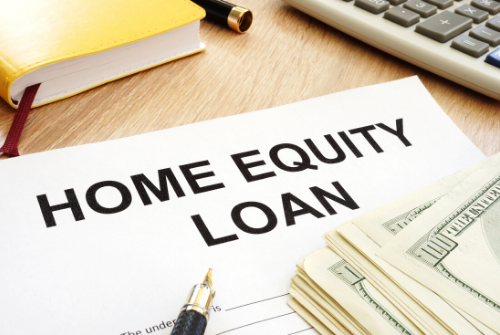 Like mortgages, home equity loans typically set payment terms where you pay the fixed amount and interest. This is important to note because living outside of your means with a home equity loan can lead to bankruptcy or foreclosure.
Don't confuse a home equity loan with a home equity line of credit (HELOC). With a HELOC, you have money available but don't pay interest unless you're spending that money. Today we're simply focused on the home equity loan.
What can the money be used for?
Many who secure home equity loans use them, again, for home improvements, major renovations, medical bills, or college education. Many people will consolidate their credit card debt onto a home equity loan to lower the interest rate. Others find value in home equity loans because the interest is tax-deductible.
Be cautious.
While home equity loans are great options for some, keep in mind that your home is being used as collateral. In the unfortunate scenario where you can't make a money payment, you're at risk of losing your home.
A surplus amount of money has led some with home equity loans to overspend, leading them to take on more loans to pay off the initial home equity loan. Make smart decisions with your money to avoid that scenario.
Finally, with the lengthy home equity loan terms, stretching your debt may lead to paying more in the long term, and it could have other consequences to your credit. 

Still need assistance?
Visit the closest EZ Money location and ask us about home equity loans, payday loans, installment loans, or find out about our other financial services. We're happy to help you get your needs resolved.